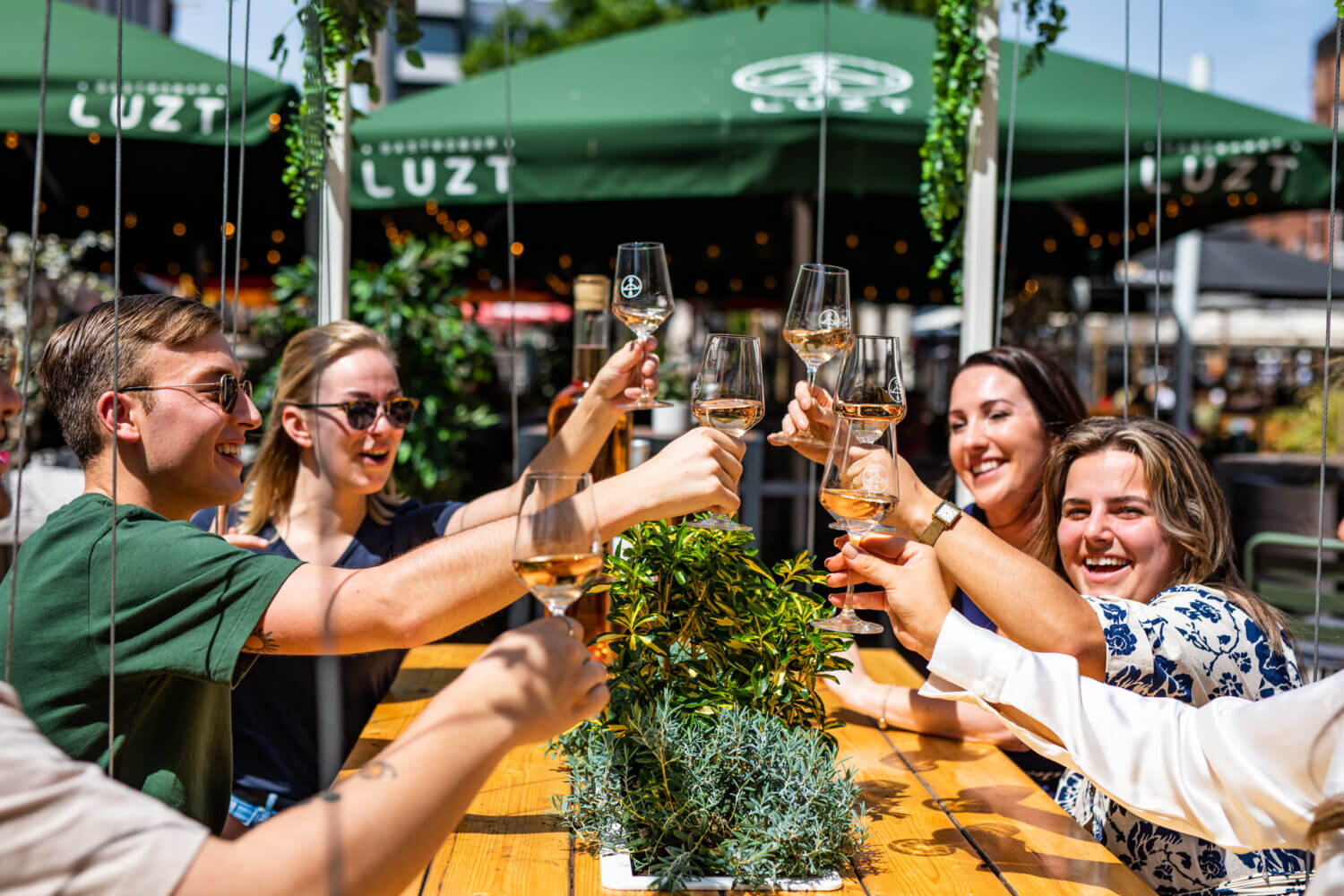 Dinner with a group
Do you have something to celebrate and want to make it a grand affair?! We've got you covered. With our extensive selection of exciting dishes and sparkling beverages, we've already set the stage. Let us know your budget and preferences, and we'll send you a tailored proposal!
In our basement, we have space for a maximum of 25 people. It's the perfect spot if you want to enjoy your time with a large group in a separate area from the rest of the restaurant. We can also accommodate larger groups of up to 10 people on our terrace.
Even if you're with a large group, it's possible to indulge in our multi-course menu. This can be enjoyed during dinner or even for lunch. The menu can be paired with delightful wines to enhance the dining experience.

Vraag een
voorstel
aan
Voor onze
arrangementen
"*" indicates required fields