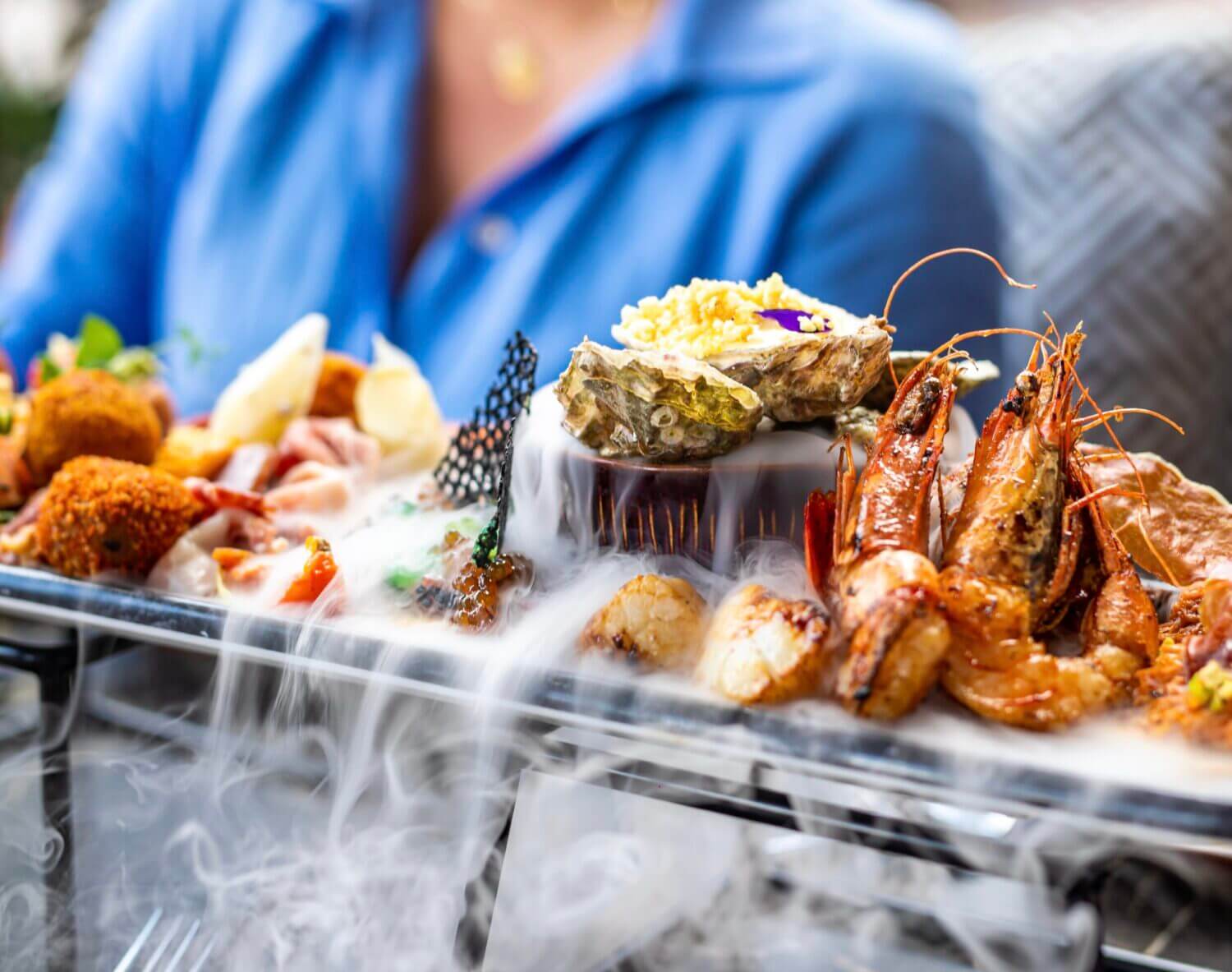 Chef's menu
Not in the mood to choose or want to be pleasantly surprised? Then opt for one of our chef's menus. Our chef has curated a delightful menu that will take you on a culinary journey. Whether you're a meat lover, seafood enthusiast, or prefer vegetarian options, our Chef's menu has something for everyone. Each course is a discovery of flavors, featuring fresh, high-quality ingredients and delicious flavor combinations.
The chef's menu is available starting from 45 to 69 euros, depending on the number of courses you choose. We believe that a gastronomic experience should be accessible to everyone and strive to keep it affordable.
To make your dinner even more special, you can opt for a wine pairing with each course. Our sommelier has carefully selected wines that perfectly complement your dishes. Treat your taste buds and indulge in a delightful wine and food pairing. If you prefer not to have a glass of wine with every course, no problem! You can indicate per course if you want to skip a round or have a half glass instead. This way, you can fully enjoy your dining experience.

Vraag een
voorstel
aan
Voor onze
arrangementen
"*" indicates required fields