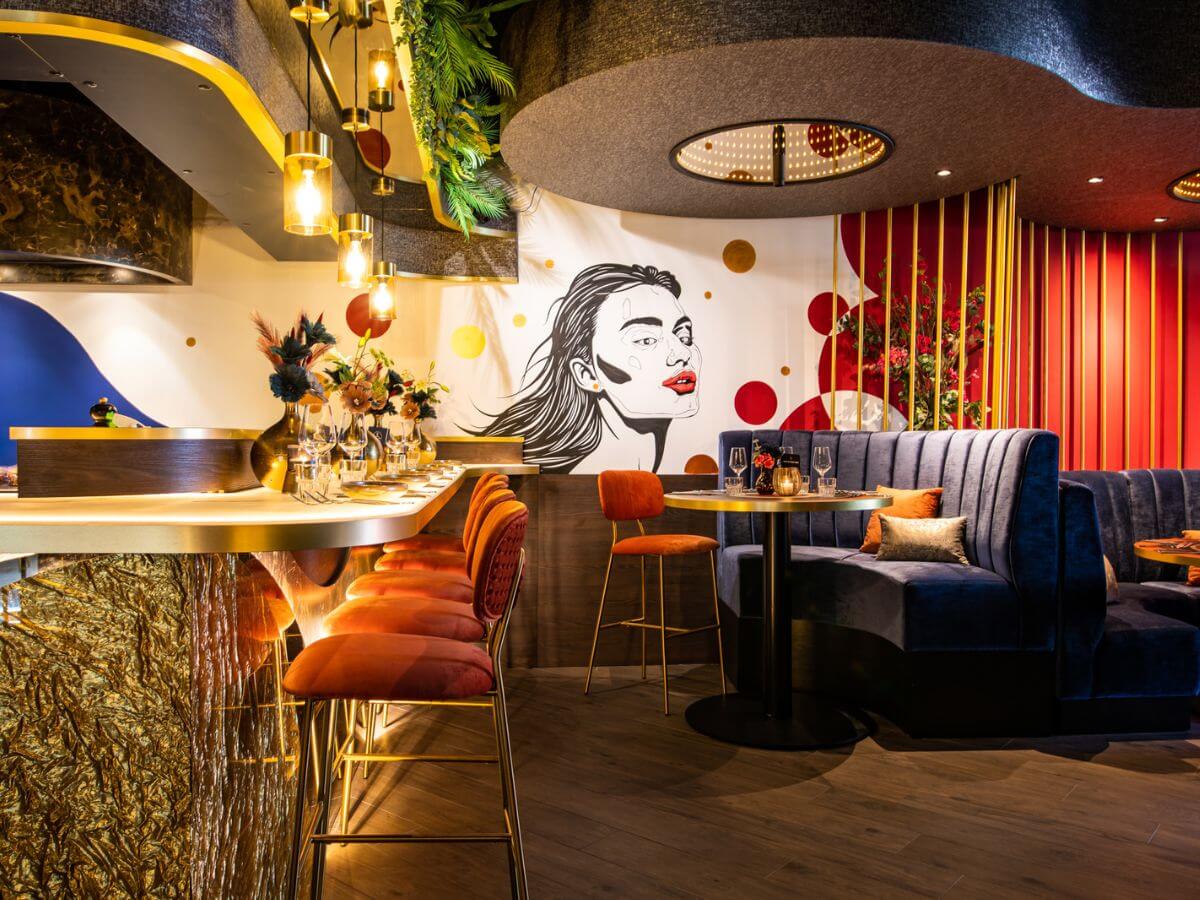 Private Dining or renting a space?
Our souterrain offers the possibility to have a separate space for a group. This can accommodate up to 25 people! In the restaurant, we also have a section where you can have a private area separated from other guests. Would you like more information about the possibilities? Feel free to ask here.
Excite WE STRIVE TO SATISFY EVERYONE AND ENSURE AN ULTIMATE EXPERIENCE DURING LUNCH OR DINNER. THAT'S WHY WE HAVE MADE OUR ASSORTMENT AND GROUP FACILITIES AS EXTENSIVE AS POSSIBLE, AND WE ARE ALWAYS OPEN TO SPECIAL REQUESTS.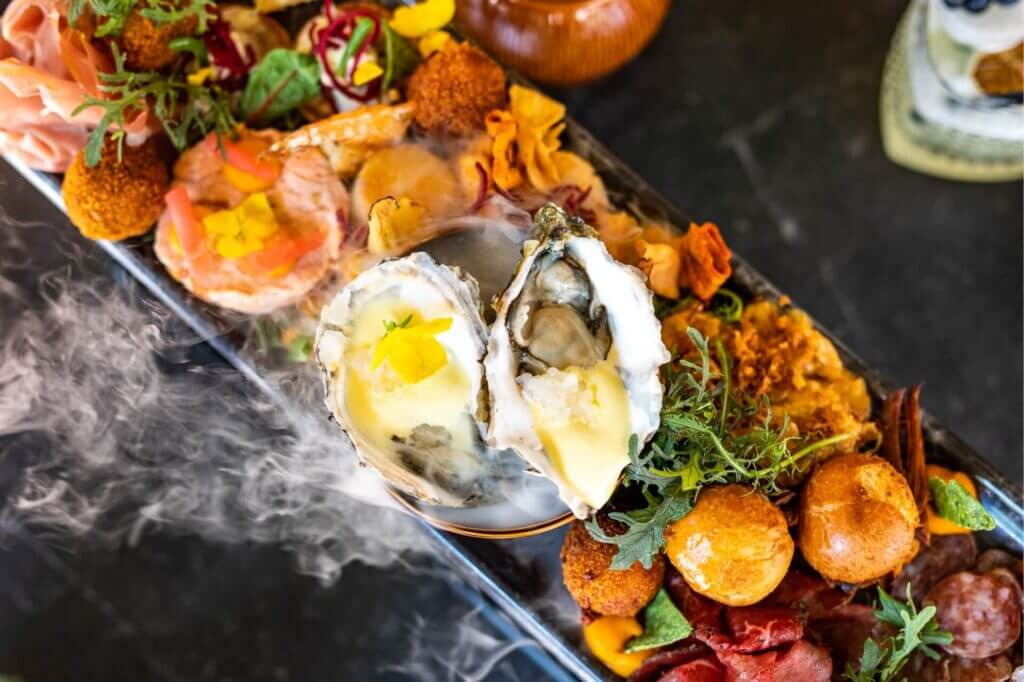 Space on our terrace
We have space on our terrace for groups up to 10 people.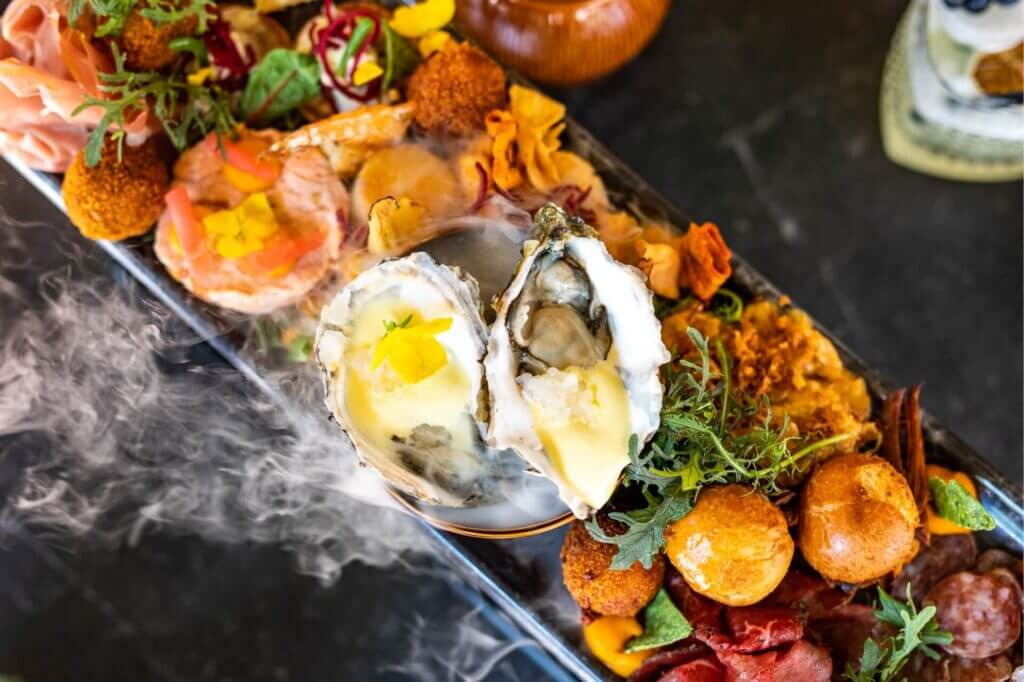 Space in our soutterain
We have space for groups up to 25 people in our soutterain.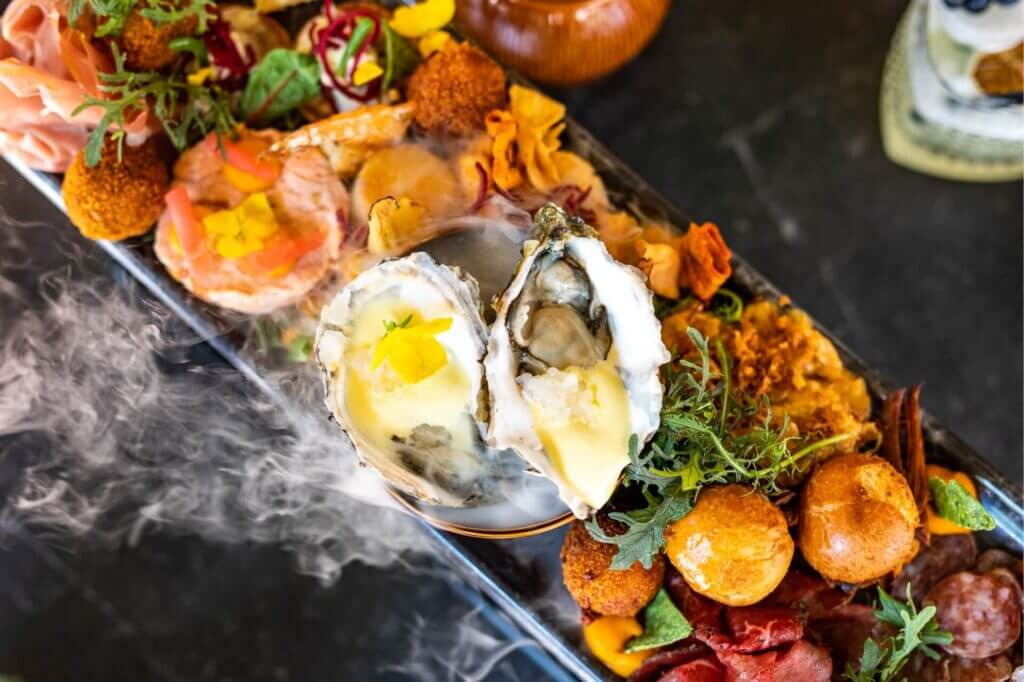 Elaborate multi-course dinner
For groups, it is also possible to choose a multi-course menu (including lunch!) with unique wine pairings.

Vraag een
voorstel
aan
Voor onze
arrangementen
"*" indicates required fields