New menu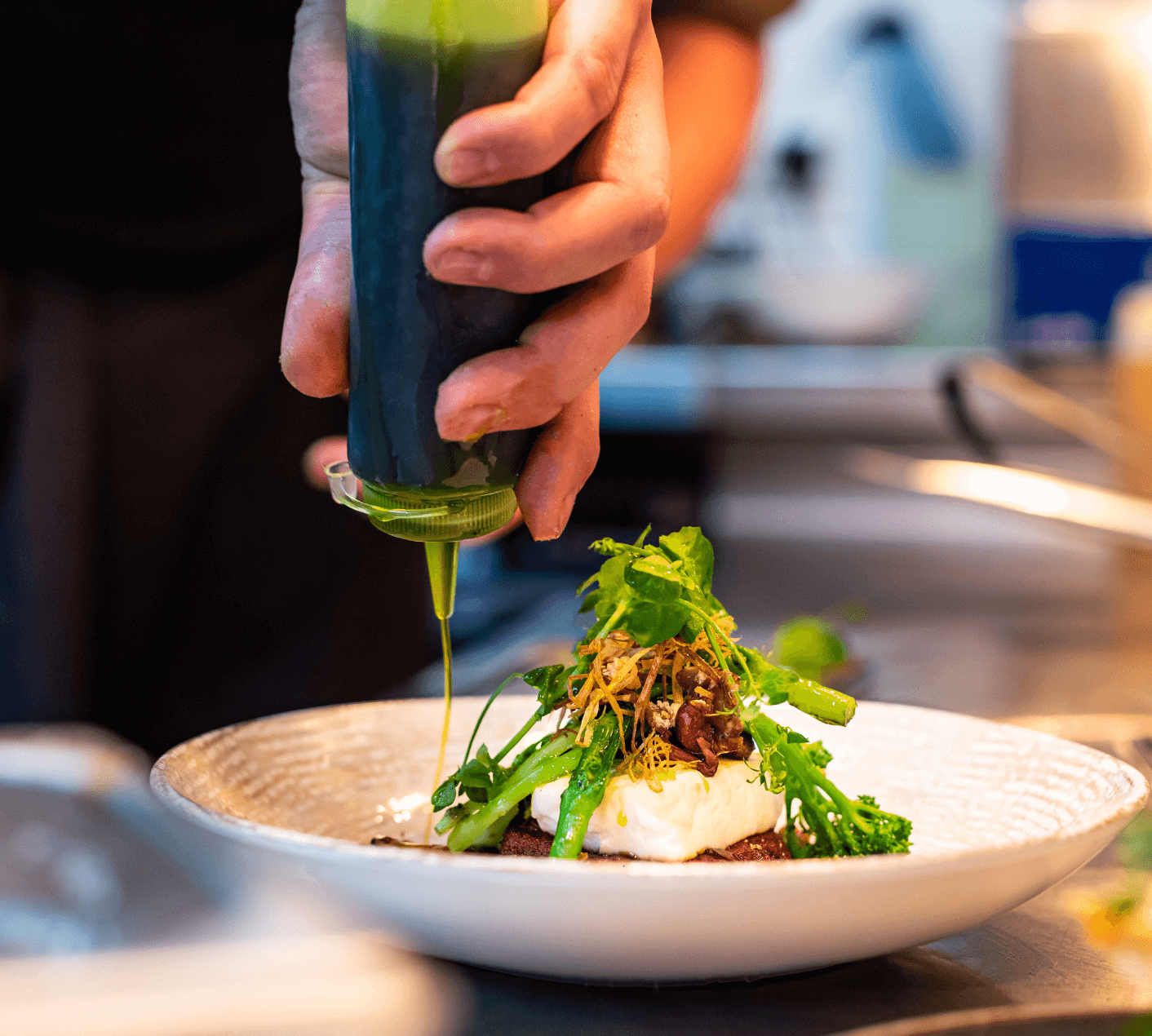 From June 7th, we have a new menu available, created by our new chef, Jorn. With his passion for flavors and gastronomy, he brings a refreshing twist to the menu. The new menu promises a variety of flavorful dishes, curated with the finest ingredients and the expertise of Chef Jorn. One of his personal favorites from the new menu is the delightful sea bass.
Jorn has a clear vision of his own. He leans slightly towards the fundamentals of French cuisine, but with a modern twist. He also enjoys combining influences from other parts of the world with French cuisine, which will be reflected in our menu as well.
Our entire menu has been revamped and will feature an array of new and surprising dishes. From succulent veal cheek to a flavor explosion of a vegan curry, and from refreshing mackerel ceviche to a classic favorite like steak tartare, our new menu caters to all tastes.
our tip!
Reserveer a table to avoid disappointment. Because Luzt is a popular hotspot in Eindhoven, they are often fully booked. And good to know, you can also make a reservation for the terrace! It's the ultimate way to enjoy your time.

Book your table now!
Also on the terrace.