Luzt's Refreshing Innovation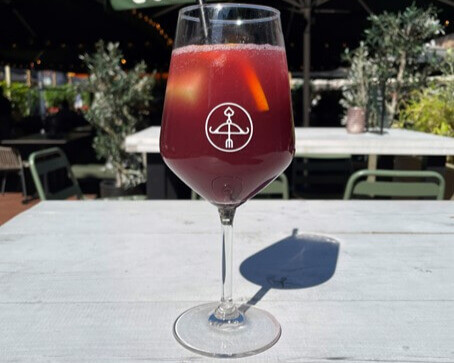 Recently, we've introduced something new at Luzt. Hidden in the corner near the coffee, you'll find a sort of slush puppy machine. But it's not just that; it's a Frostini!! With this device, our bartenders can create even more delicious drinks for you. From frozen cocktails to delightful smoothies. What will you order?
Luzt Expands Drink Selection with New Frostini: A Perfect Match!
The culinary world keeps evolving, and that's fantastic! Food and drinks go hand in hand, and that's precisely what we're committed to at Luzt. So, as of late, we've entered into a partnership with Frostini, making us the first establishment in the center of Eindhoven to serve Frostini drinks! Yes, you heard that right: Luzt now offers Frostini beverages!
What is Frostini?
For those unfamiliar with Frostini, this company specializes in creating icy, delicious drinks that perfectly complement any drinking experience. Think smoothies, slushies, and even cocktails; Frostini can do it all.
An Addition to the Menu
Luzt has been a favorite among food and ambiance enthusiasts from the beginning. With our extensive menu filled with delightful dishes, we've been able to provide many guests with unforgettable experiences. However, in the world of hospitality, standing still means moving backward. That's why we're always looking for ways to elevate our guests' experience. And what better way than expanding your drink selection with more delicious, icy beverages?
Something for Everyone
The best part of this collaboration is the diversity of the new drink selection. Are you a cocktail lover? Give our new cocktail of the month, the Frozen Sangria, a try. Prefer something fruity? Opt for a Frostini mango or passion fruit.
In a time when we notice our valued guests expect more choices and diversity, Luzt has made a smart move by expanding our range with the high-quality beverages from Frostini. So, the next time you're at Luzt, don't forget to try one of the new Frostini drinks. Who knows, you might discover your new favorite!

Book your table now!
Also on the terrace.